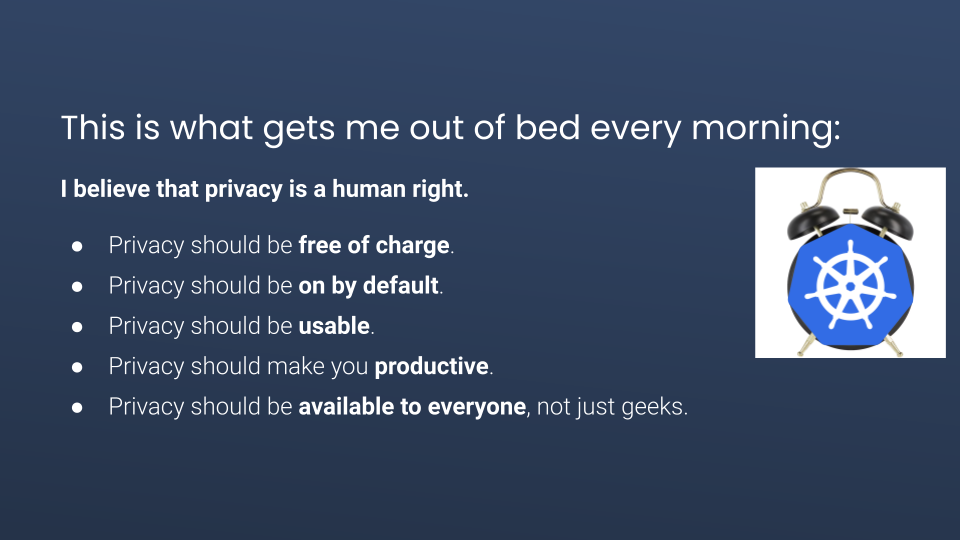 This is what gets me out of bed every morning:
I believe that privacy and security is a human right.
Privacy should be free of charge.
Privacy should be on by default.
Privacy should be usable.
Privacy should make you productive.
Privacy should be available to everyone, not just geeks.
At Elastisys, I contribute to democratizing privacy and security.
This means:
We provide Terms of Service and Data Protection Agreements that you can trust.
We constantly improve privacy and security. You can trust and verify us, without having to exhaustively list all requirements.
We are in this together.
What do we do?
Oh, and we happen to be damn good at building and operating Kubernetes platforms.